Oktoberfest 2023 - Child Food & Drink
Regular price
Sale price
$10.00 USD
Unit price
per
Sale
Sold out
Children 12 and younger, please.  This ticket provides you with a hot dog, sides, and drinks (soda & water) at the OTC Oktoberfest on October 1, 2023.  Noon-4PM.
The menu features:
Hot Dog

Potato Salad

Chips

Sauerkraut

Small Dessert

The legal stuff...
Ticket Holder Terms
All Ticket Holders ("You") acknowledge that by purchasing or by being provided tickets for the Olivenhain Beer & Brat Festival 2023 ("Festival"), they have fully read this agreement, executed this agreement voluntarily and that this agreement is to be binding upon all Ticket Holders, all members of Ticket Holder's party attending the event, and all Ticket Holder's heirs, executors, administrators, and representatives.
The Ticket Holder expressly agrees to the following terms and conditions:
You hereby indemnify and not hold responsible the OTC, its affiliate companies, and each of their respective representatives, officers, directors, owners, members, trustees, agents, employees, successors and assigns, including the festival sponsors and vendors, including their respective management, agents, staff and designees (collectively, the "OTC Parties") from any loss, liability, damage or cost in any way arising out of or related to, your actions and omissions at, around, or while traveling to and from, the Festival.

You hereby waive, discharge, hold harmless and covenant not to sue the OTC Parties from any and all liability arising out of or in connection with the Festival, for any claims, causes of action, obligations, lawsuits, charges, complaints, controversies, damages, costs or experiences of whatsoever kind, nature, or description arising out of, or related to the Festival, your attendance at the Festival, or your travel to and from the Festival, whether or not caused by the negligence or gross negligence of the OTC Parties.

Individuals under 21 years of age are prohibited from purchasing, possessing, or consuming alcohol on any Colony of Olivenhain Town Council (OTC) or affiliated properties. If you are in breach of this prohibition, and any participant who knowingly furnishes alcohol to someone under 21 at the Event, will be ejected from the Event without refund.

This ticket does not provide you with unlimited alcoholic drinks. The number of alcoholic drinks provided will be based on the donations made by breweries and will be limited at the discretion of the OTC and event staff. The limit on the quantity of alcohol provided may be inquired about on the event day.  The typical limit will be four (4) alcoholic drinks per event.




You are recommended to consume alcohol in moderation and to be aware of the standard drink sizes and alcohol content of the beverages being consumed. Additionally, it is advisable to consult a healthcare professional for personalized advice on safe and healthy drinking practices. Anyone who over-consumes or appears to over-consume alcohol will be ejected from all Event activities without a refund.

OTC reserves the right to refuse admission to or reject or remove any person without refund.

This ticket is a revocable license, which may be withdrawn, and admission refused anytime. This ticket may not be duplicated. Outside of means on olivenhain.org, you shall not transmit or aid in transmitting any description, account, picture or reproduction of the event to which this ticket is issued. You expressly grants OTC Parties to use holder's image or likeness in connection with any live or recorded transmission or reproduction of such event.  Pictures taken during the event may solely be used for personal use only.  No commercial or political use.

Unlawful re-sale of tickets (or attempted re-sale) is grounds for seizure and cancellation without compensation. A ticket shall not be used for advertising, promotions, contests or sweepstakes, unless formal written authorization is given by OTC, provided that even if such consent is obtained, any use of OTC's trademarks and other intellectual property is subject to OTC's consent.

You voluntarily agree not to engage in any campaign activities during the event.

There are NO refunds on tickets for any reason.  All sales are final.




If the Festival is cancelled in whole or in part due to a Force Majeure Event, you will not be entitled to a refund. Notwithstanding the foregoing, the OTC may issue, at the OTC's sole and absolute discretion, a partial or full refund of your Ticket, by accounting for, among other considerations, the extent and nature of the cancellation.

A "Force Majeure Event" shall mean an act of God, act of terrorism, flood, hurricane, tsunami or other natural disaster, war, strike or other labor condition or dispute, an order or injunction of any court or administrative body or any other act of public authority, severe weather threatening the safety of Festival attendees or similar contingency or unexpected event, and any such occurrence beyond the reasonable control of the OTC. You understand that in all instances, the maximum remedy You may receive for the cancellation of any part of the Festival, if any, will be the face value of Your Ticket, excluding all fees and/or service charges paid by You in connection with the purchase of Your Ticket.
Share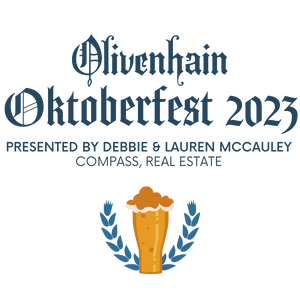 Choosing a selection results in a full page refresh.